Air Monitoring Instruments____________________________________________________________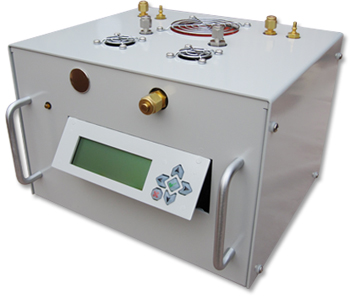 Selective Sampler
The Selective Sampler is a simple and affordable way to add an additional column to mini GC based air monitoring systems while still maintaining their standard configuration.
NRT Methodologies, Inc.
is now the exclusive distributor for the Selective Sampler in the chemical defense air monitoring market.
Download data sheet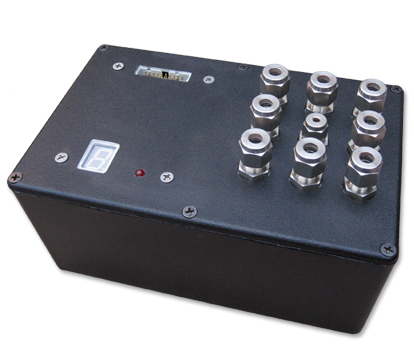 Eight-Port Stream Selector
The Eight-Port Stream Selector offers a reliably designed, more affordable option for sampling multiple sites using one mini GC system.
Download data sheet
Environmental Monitoring Instruments__________________________________________________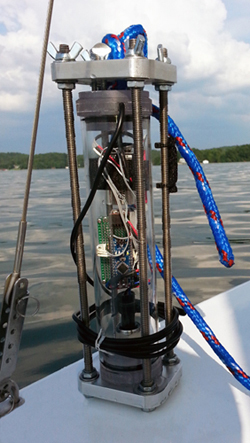 Deep Diver Submersible Sensor Platform
This instrument package provides a submersible sensor platform capable of tethered dives in excess of 100 meters. The prototype configuration pictured here provides autonomous logging of temperature, depth, and luminance. Data is logged to an onboard MicroSD card. Deep Diver is a low-cost research instrument package focused on the needs of academic researchers and environmental NGOs, most of whom lack substantial funding for high-end submersible instrumentation. Sample data from a recent deployment in a freshwater lake are available here:
Data Summary
and
Thermal Stratification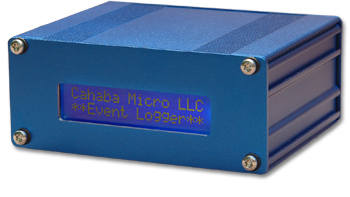 Stream Water Event Logger
Cahaba Micro has an ongoing interest in monitoring instruments capable of capturing transient events in freshwater streams. The need for these types of instruments is particularly prominent in monitoring watersheds containing threatened aquatic species. Irregular releases of municipal wastewater, industrial effluents, or mining runoff can negatively impact protected species but go undetected without a capable event monitoring system in place.